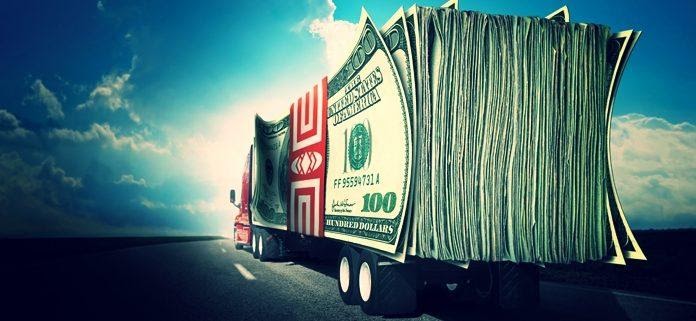 In transportation and logistics, the supply chain has always been an integral and functional part of the business. Thus, to keep the business running and at the same time profitable, it becomes important to deliver the products to the right customer and in the best condition.
A substantial amount of goods across the globe are moved from location to location through trucks. It makes them more vulnerable to thefts and damages as compared to other modes of transportation. Cargo theft is one of the major concerns faced by the trucking industry. 
For the growth of your business in the long-term, it is a requisite to ensure the safety and security of goods to meet customer expectations, reduce costs, and avoid rework loops.
Avoiding Theft & Damages In The Trucking Business
Here are some tips and measures drivers on-road could take up to enhance cargo security and evade damages so that they don't get robbed while at work.
1. Be Aware Of Theft Tactics
For a driver to be capable of preventing theft, first he must be aware of all kinds of tactics and fraudulent activities that are practiced. It is very crucial to know how, where, and when something could happen.
You don't need to act or think like a detective here, but you can be more alert and aware in locations like poorly-lit areas with no surveillance, truck stops, and parking lots where the probability of thefts is higher.
You can take help online and search whether there are any highway robbery hotspots on the way. Also, the chances get higher if the cargo or carrier contains goods such as electronic gadgets, food and beverages, and low-value retail products.
For damage prevention, you can adopt adequate packaging practices that are capable of reducing total overhead costs significantly. Stay protected against impacts and avoid excessive slack. The packaging must be done to keep it free from damages, holes, dents, tears, etc.
2. Advancement Of Internal Security Protocol
Those employees who have access to the shipping information must be screened properly during the hiring process itself. Whether it is the logistics manager, driver, warehouse worker, or subordinate, everyone must be bound to abide by the security protocol set up by the business firm.
Integrity issues among the employees can be resolved by performing background checks. The establishment of effective coordination between shipping and receiving departments can reduce the theft risks by a significant proportion.  
Improvisation in loading practices for damage control 
Improving loading practices helps in efficient damage protection. The practice should be to achieve a uniform and stable stacking. It is done by stacking the lightest load on the heaviest one.  
Moreover, the implementation of trusted processes and established procedures, along with step-wise documentation, can prove to be instrumental. 
3. Artificial Intelligence For Theft & Damage Prevention
AI on the road can be useful in achieving the objectives of both theft prevention and damage control. Various AI-based security systems equipped with deep learning algorithms are capable of automating the monitoring tasks in and around the vehicle. 
Various AI technologies are sound in performing tasks such as intrusion and loitering detection near the vehicle and are backed by high-performance alert mechanisms such as immediate mobile notifications. Due to low cost and high performance, they are emerging out as the best security solutions available in the market at the moment.
With the onset of AI, vehicle operating features such as acceleration and braking can be automated. Hence both product and vehicle damage control go a level up.
Moreover, with automated trucking coming into the picture, the overall stability of the vehicle and cargo can be improved by optimizing reaction times so that trucks suffer less skidding and rollovers. 
Thus safety hazards and accidents on the road can be reduced dramatically. 
4. Application Of Fleet Tracking & Management Software
Trucking companies should utilize fleet management software, which comes with diverse applications such as vehicle tracking and navigation, speed monitoring, fuel management, maintenance tracking, geo-fencing, risk management, and much more. 
Such software systems are well-equipped and programmed to solve problems like high fuel costs by suggesting an effective management protocol, thus strengthening fuel management.
The software also has the capability of delivering real-time reports which produce accurate computation of taxes and hours, thus reducing manual labor of drivers.
The most crucial aspect of the trucking business is customer satisfaction. With the help of fleet tracking software, customers can get real-time information about the status of delivery. 
Hence by utilizing such software solutions, keeping a well-managed fleet with enhanced performance and greater profits becomes easier along with theft protection.
Damage prevention using fleet managing software
Such software packages provide solutions to vehicle damage issues on the driver level by monitoring driver behavior through collected data and scores based on driver actions and responses such as overspeeding, rapid acceleration, hard braking, etc. 
By using the software, fleet managers are capable of scheduling periodic maintenance of vehicles and setting reminders for renewal and servicing of machine parts automatically. Thus further reducing the chances of negligence on roads.
Conclusion
Companies that are into the trucking business must keep customer satisfaction as their topmost priority because that is where they could generate profits and expand their business.
There are a countless number of cases of cargo theft reported every day. But what as an organization one can do is develop and implement a sound strategy by making drivers and other employees more aware, along with educating them about how to use technology effectively. The same goes when handling of damages is concerned.  
To get the desired results, you can consider the services offered by Samsara, a leader in Industrial IoT.
Also Read- Public Liability Insurance for Sole Traders: What, Why & How Much?